20$ ROMWE COUPON: GIVEAWAY WINNER!
1:00 PM
Hi everyone! So, finally here it is. The raffle has been made, and I want to thank you all for the huge participation and great reception it has had. I'm hoping to host more giveaways and contests like this on the future.
And the winner is...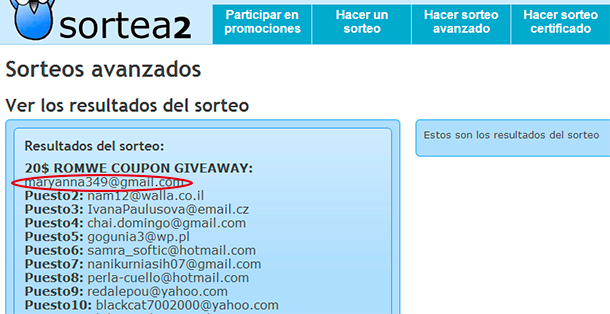 Tati Sviridova :)

CONGRATULATIONS!
I'll contact you soon and you'll get the coupon code. Enjoy!