WORLDWIDE OPEN: ROMWE COUPON GIVEAWAY!
10:00 AM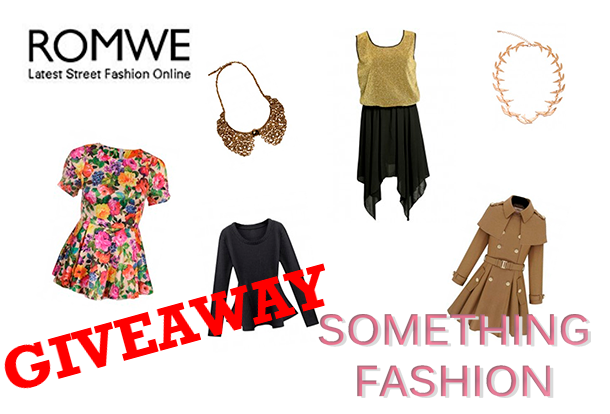 I'm very happy to announce the very first

SOMETHING FASHION GIVEAWAY!
After almost 3 years of being posting,
this blog has grown thanks to your support, for your comments and visits... For everything!
So, to thank you all this, and finally be able to host it, I've decided to do a little giveaway,
It's very easy to enter on it. Here are the requirements and instructions:
1- The giveaway is WORLDWIDE OPEN.
2- The giveaway starts today 2nd April, and will accept entries until 23:59pm (Central European Summer Time) of 12th April 2013.
4- You mus fill the form below
5-You can WIN EXTRA ENTRIES if you:
Share it on you Facebook Wall (+2)
Share it on your Twitter profile (+2)
Sharing it on your blog (+5)
FORM:
The winner will be chosen by Sortea2.com, announced here on 19th April 2013 and contacted by e-mail aswell.
If the winner doesn't meet all the requirements above I will repeat the giveaway to choose a new one.
So, good luck to everyone! Hope you enjoy this giveaway, and
thank you again for making this possible! :)