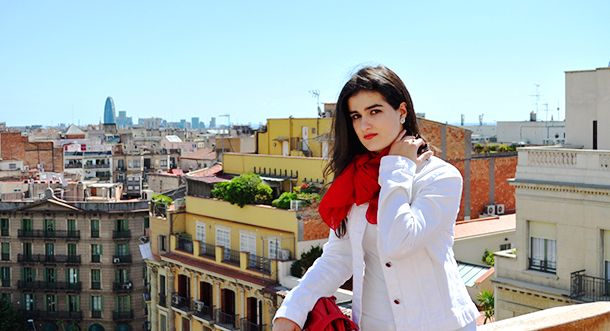 Travelling to Barcelona it's always a pleasure. This city is so inspirational, so mediterranian that there's more than one reason because I love it. It's architecture, it's fresh and modern but at the same time historic atmosphere.
We went last week for a daytrip to the city, to visit some of its famous buildings (specially from Gaudí) and  take ideas for our future projects. Somehow architecture reminds me to fashion, and everytime I learn something new on my classes I try to apply it to my outfits or DIY: geometrical forms, volumes, lines,  proportions... These could be the main points on architecture, but also in fashion and design.
As this daytrips are
totally like a marathon
and the weather was pretty changing, I decided to go for the
comfy outfit
with ankle boots, skinny pants and jean jacket, so I could be warm when it was windy, or cooler when the sun was shining during the morning.