Architecture dream
9:30 AM
Seems like it's been an eternity since I wrote here and talked to you about my first days on University. So, today I'm leaving very quicly because I'm writting this before going to sleep, and I must wake up very early to attend classes and so on.
I just wanted to show you
my personal ideas for wearing comfy but still fashionable outfits to University
(again!). As I really have to
walk a lot on my everyday
(not for going there, but for walking or even runing through the corridors for one classroom to another one) and
I even spent too much time on the outside
, drawing buildings and sit on the grass and gardens around, I have decided to put apart my high heels and
change them for flats or sneakers sometimes
. These snake print ones were the perfect chose for the ''casual relaxed'' look. It's comfy, but not necessary to wear jeans and sneakers to get the look.
As it's being very cold
on the inside of the Architecture School (believe me or not, it's about 40ºC on the outside, and seems like we're on the North Pole on the inside!),
I really prefer to wear long or medium sleeve blouses and shirts.
This
green chiffon
one I found on
Zara at sales
it's amazing, because it's long sleeve but
let's me not to die when we're on the outside drawing.
I prefer to wear it with a basic black tank top under, so I make sure nothing can be seen... The pants are just a basic pair of black jeggings. You'll see on the pictures below, my makeup is very simple too.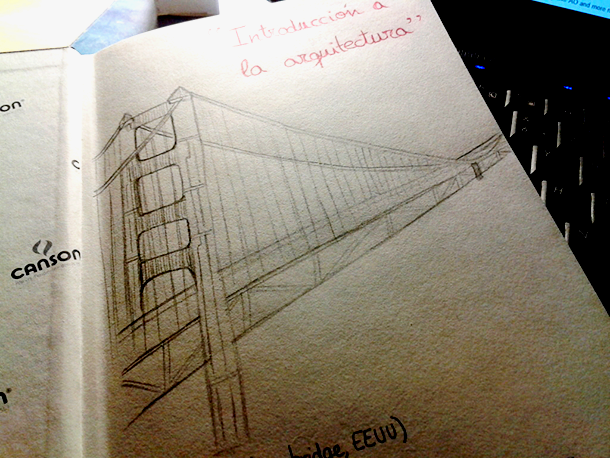 (This is the front page of my ''Introduction to Architecture'' notebook. Can you guess the bridge's name?)
Ok. I know the shots are very improvised on my room, but as I really go out a lot to take pictures of buildings and things usually alone, no one can take my outfit pictures! That's why today I prefered to show you some architecture pictures and some of my drawings for homework, and talk to you a little bit about architecture here in Valencia (you've been asking me to mix, and add some architecture posts, so, here's the first one!), and specially downtown whe re I like to go and see antique buildings, and to the huge library there (my University is almost on the edge of the city).
(Valencia Central market, downtown. Details of a window and the facade)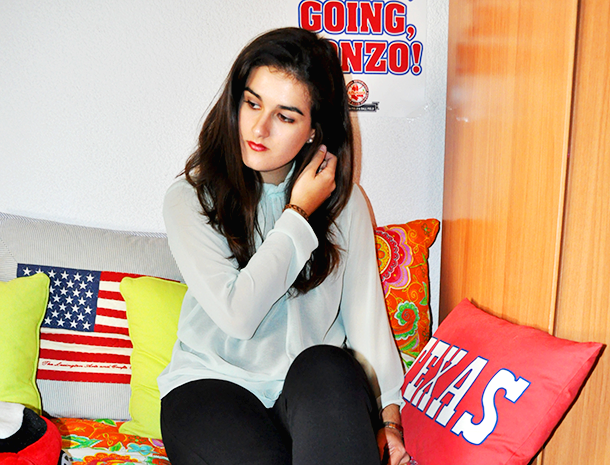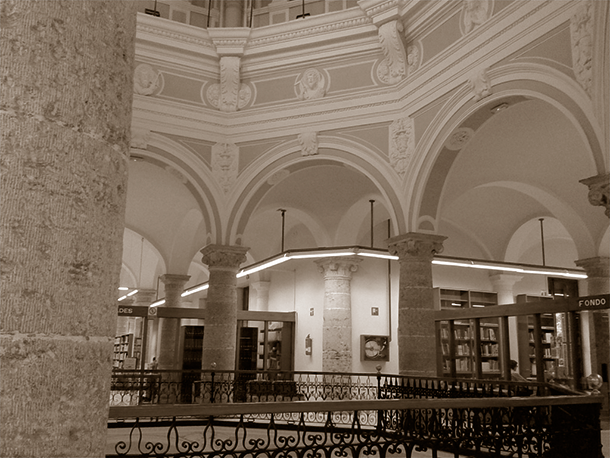 (Inside the Calle Hospital huge library. It's an awesome space, very peaceful, where I like to go and study or look for Architecture information)

(And finally, some homework. I was supposed to draw that building on the University in perspective, with simple geometric forms)