How to: 10 fashion pieces worth the investment
9:30 AM
Inexpensive fashion on the go. One of my goals when I created this blog was to spread the word that being stylish is not expensive, and it is also really simple. Many people have asked me many times how I get to have a timeless, simple but very effective look whenever I go anywhere, no matter if it's an event, a night out with friends or even dressing for College.
So this post if for all of you folks who want to dress well but without spending all your savings on it. It's not necessary to have a 1,000$ pair of shoes, but just know what are the basic clothing pieces on the right colors. Those are the key to a successful outfit, and I personally don't mind on spending a little bit more than usual on them (basically because a good material and quality makes the difference on the time they will last on your wardrobe) and as a piece I'm sure you'll use a lot... Well, it simply worths it. So, let's get started!


1.
Leather bag.
Browns, grey and black are the most versatile colors. Find one that fits you with its shape and size. There are a lot of models, and
you'll easily find any great choice from almost any brand
, so you won't have to spend about a fortune on a Cèline or Luis Vuitton one. Leather is extremely durable, and depending on the type usually easy to clean and maintain.
2. Leather jacket. As well as on handbags, having a basic leather jacket is clue. Biker, field jacket, classic... There're lots of models you'll want to try on. They are more expensive than a ''regular'' knitted jacket or one made of wool, but if you take care of it you'll keep it rest of your life, for sure!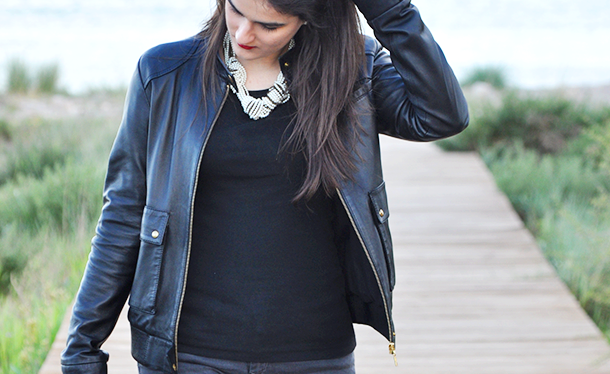 3.
LBD and LWD.
''Nothing'' to wear to a cocktail, a night out with friends or an afternoon around?
Little black dresses and little white dresses are your best friends.
There're lots of different options, for any shape, shorter or a bit longer (although ''little'' means around knee-lenght...), for winter or summer... Wearable with flats or heels, the
jewelry, accesories and makeup would determine how formal is the event you're attending at.
4.
The fitted suit.
Both skirt and the trousers one are a good choice. You can also buy one jacket, and both bottom options, so depending on the event, you can choose which one is better.
The classic? Grey or black, with stripes, brown and dark blue.
Mine is light brown, and I usually wear it for more formal occasions with sandals or booties and some cool jewelry. You'll succeed!
5.

The pumps.

Platform or not. Higher or with runded tip. The greatest are what you can walk comfortable on, and those ones you can combine with the maximum pieces and walk to the maximum events as possible with.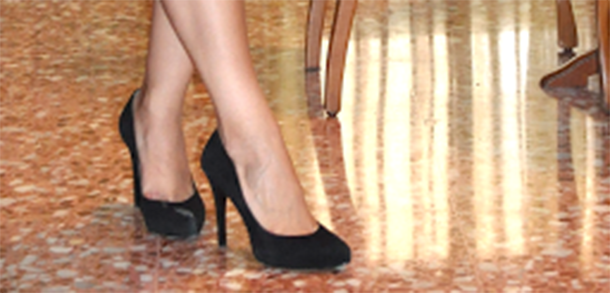 6.
Burberry wool scarf.
This might seem a silly investment but... Believe me, having a Burberry wool scarf worhts it. It's a timeless piece and almost indestructible. My first one was a ''vintage'' grey one from my dad's closet which had been there for almost 20 years. It's still around, but since my dad started using it again (ouch!) I got my own one.
7.
Levi's.
Talking about ''indestructibles'', let's talk about Levi's jeans. A true investment, you can find them on any color, shape, more ripped or washed (or not)...
If you take care of them you can wear your Levi's jeans for years, and years, and years...
And if you finally get tired of wearing them long... You can always fix them and wear as shorts!
8.
The coat.
My favorites ever are the black and grey, I see them as
the most versatile ones.
Find one that fits you properly
, but you can wear winter clothes under it.
The ones with some military details
such as lapels or buttons are a great style to invest at. If you think that winter needs more color... Try your coat on pink or red like me!
9.
RayBan sunnies.
Also timeless and with lots of classy models I really like RayBan. I'm totally addicted to their ''Wayfarer'' shape, which really fits my face and I feel really comfortable with. Their crystals are also good, and makes me feel sure regarding my
eyes' health.
Remember that when it comes to glasses, it's better to ask with a specialist.
10.
Jewelry and accesories.
The key of great outfits usually lives on accesories and jewelry: earrings, statement necklaces, that vintage bracelet from your grandma.
Any fashionista can get to collect a diverse collection of accessories over the years:
some of them would be cheaper and most common, another rare.
They key is to find the balance
and spice your outfits with them!