Fallas have already arrived. Every year from 15th to 19th March, Valencia celebrates its most internationally known festival, where you'll find fire, music, color and fireworks 24hrs a day. The most famous thing around here these days are the fallas, which are basically huge figures made of wood, sometimes cardboard dolls (called ''ninot'') on the streets, which represent human figures, animals, different sceneries... Then, on 19th at night we burn them, to symbolize that winter has gone away and a new year starts.
Tomorrow I'll be wearing my typical fallera costume (which is full of flowers and jewelry and things... Not following my usual ''less is more'' philosophy at all...) but for now, here's the outfit I wore to go for a walk around the neighbourhood this morning, to take some pictures of the nearest monuments and show you what is like.
Fashion also means tradition and culture, that's the only way you can understand why someone dresses like this or that. That's why I'm talking to you about fallas and how the atmosphere feels around my city this days.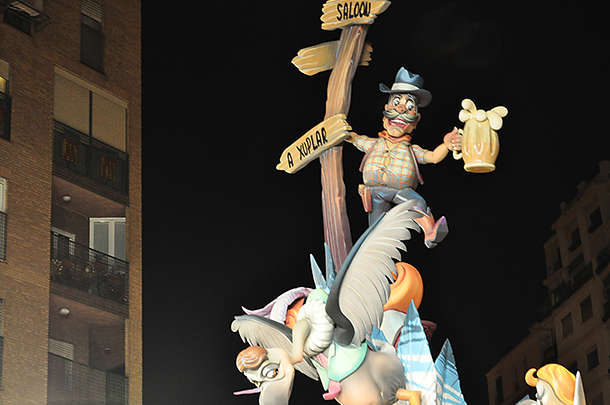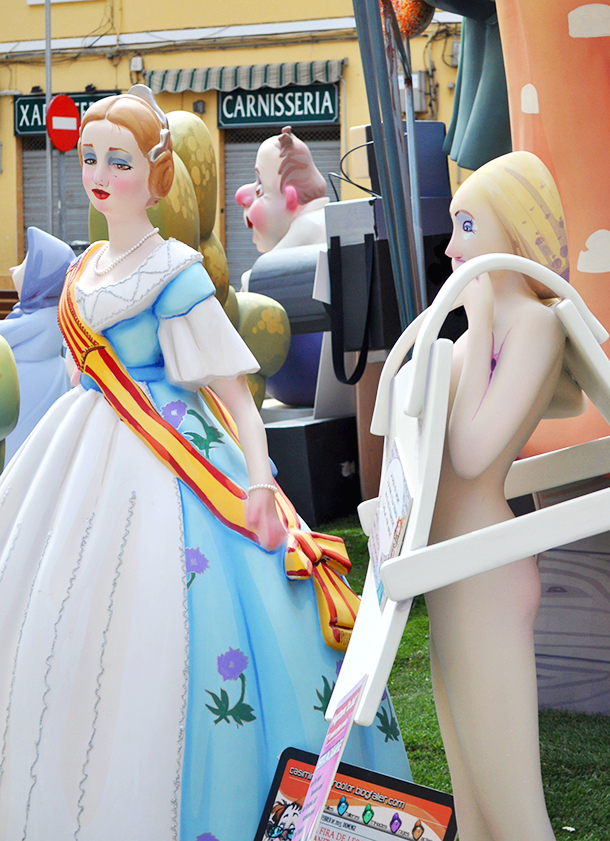 (See that lady at the left of the picture, with that blue costume with full blue skirt? Tomorrow I'll be looking like her)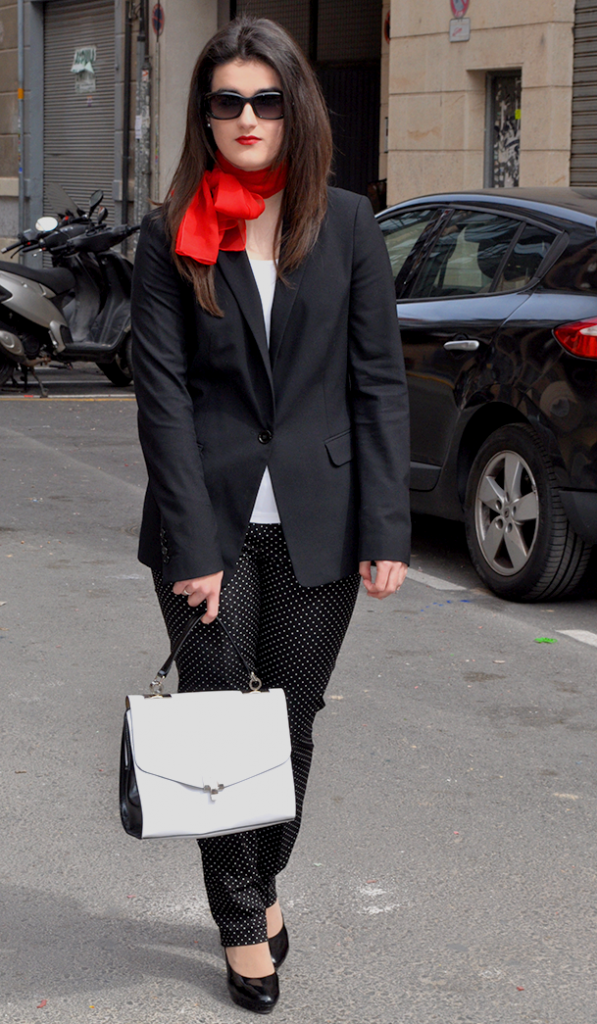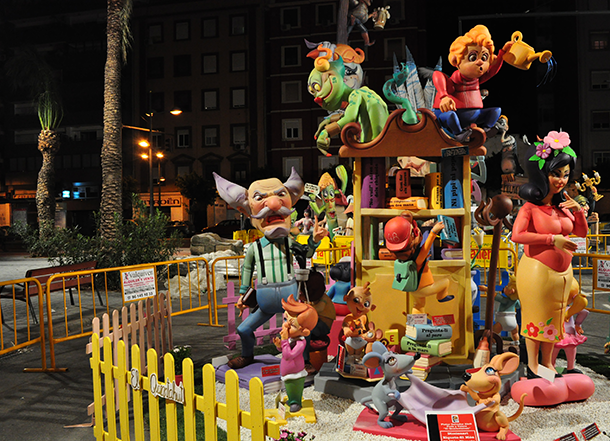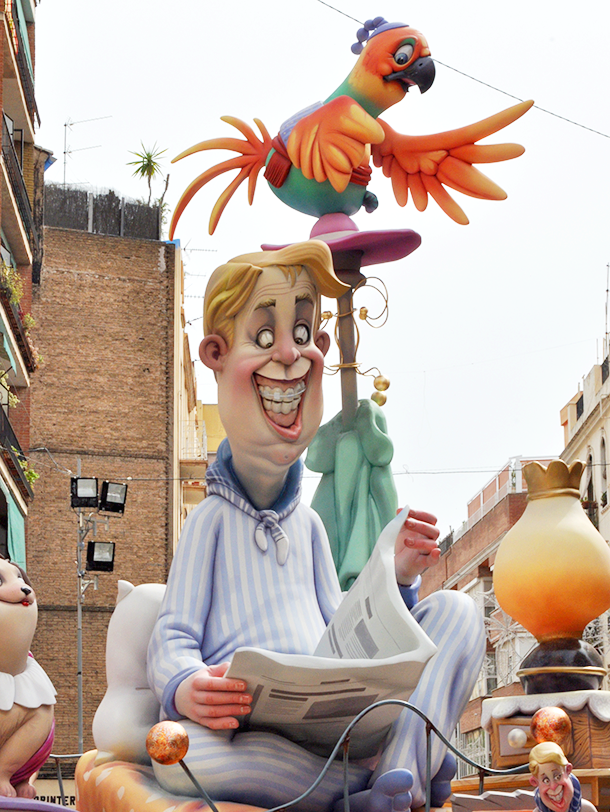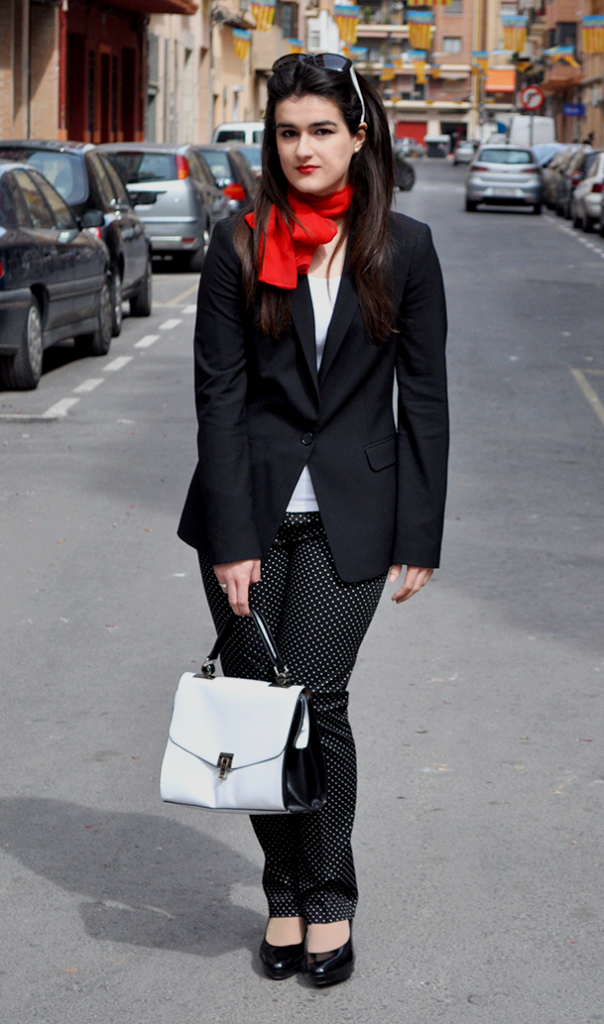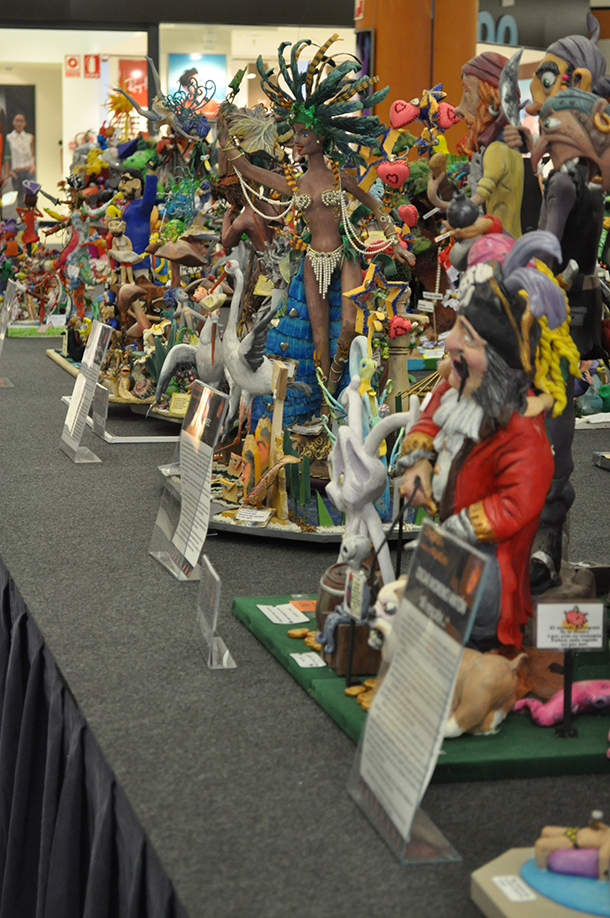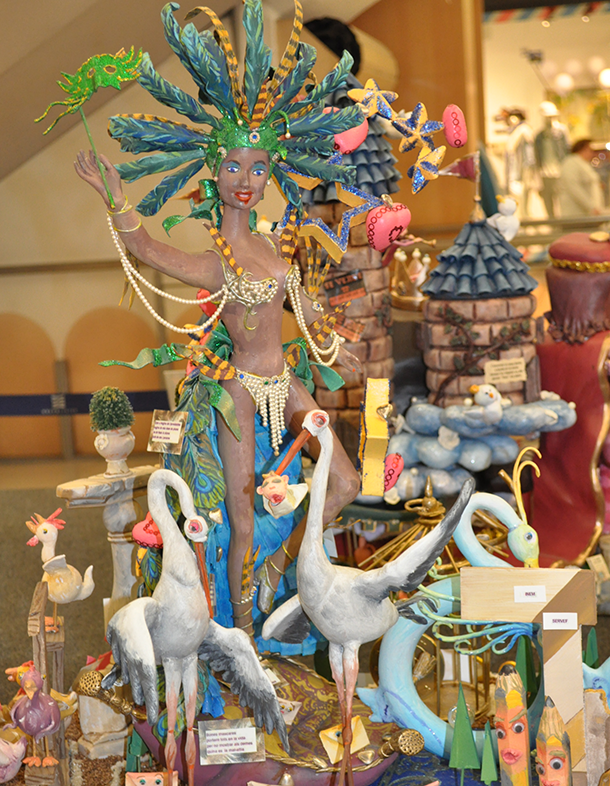 (This two pictures above are actually shots of fallas models. But well, I think you are able to get an idea of what is a falla like)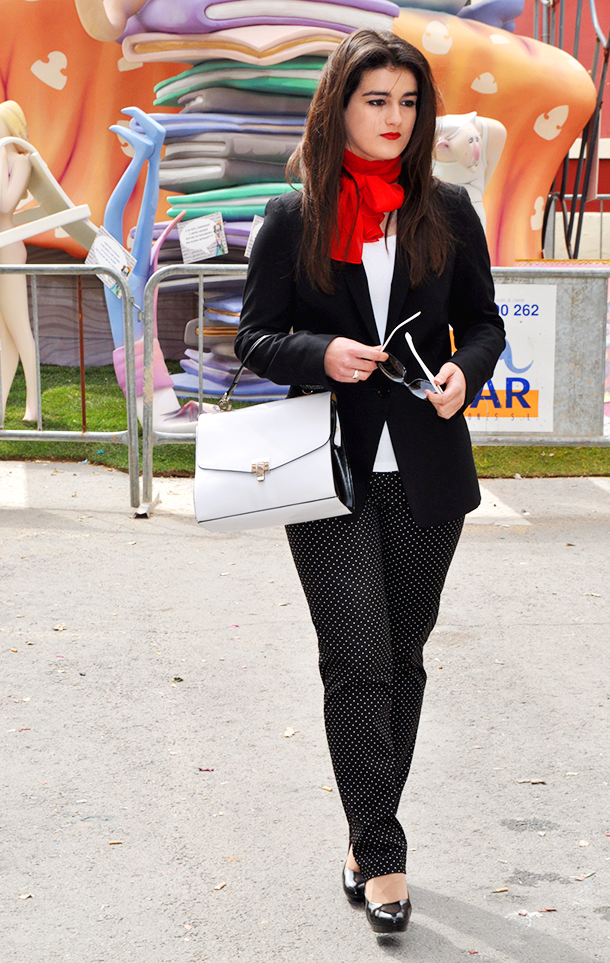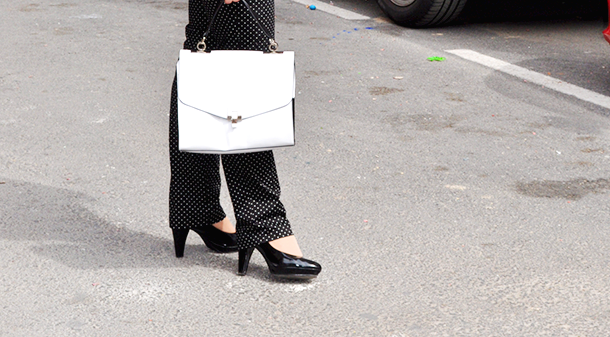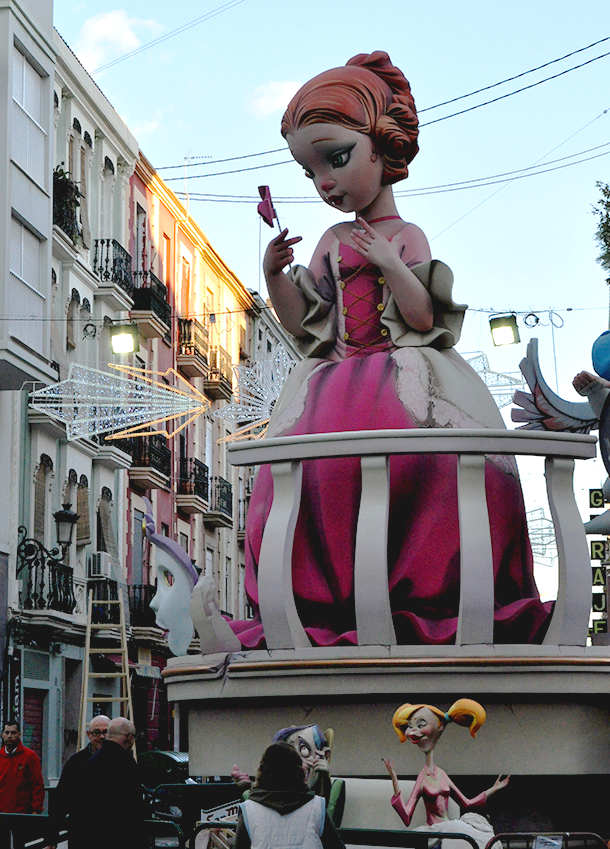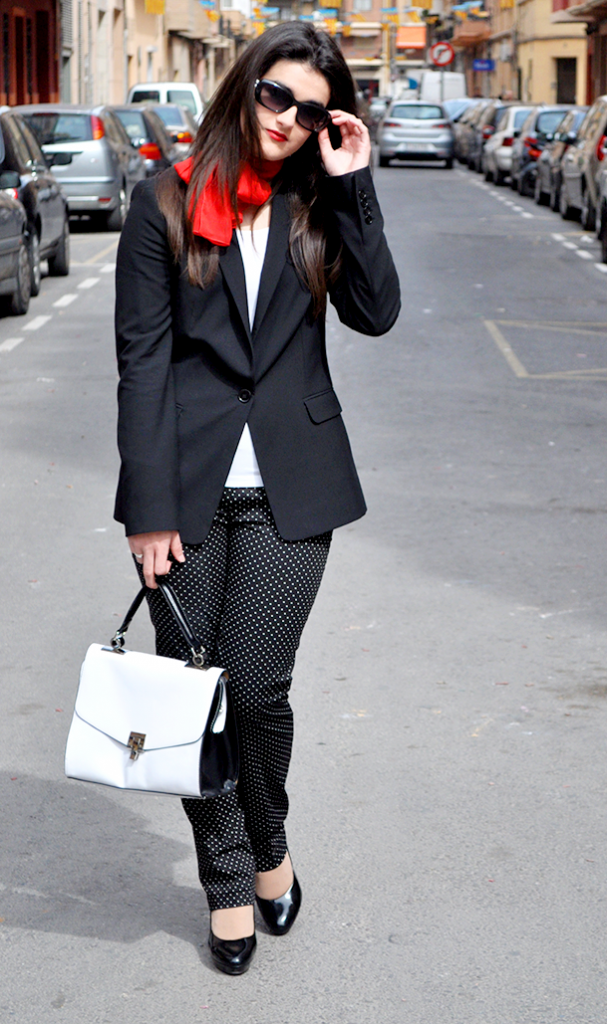 I was wearing:
Festa black and white dot pants
H&M black pumps
Calvin Klein sunnies
Zara black blazer
Vintage red scarf
London fog bag