These days make me a bit angry, especially when it comes to clothing. In the morning the sun is always there, and the breeze is soft, so there's no problem to go out with a pair of light trousers and a cool blazer. But then arrives the evening/night, and I become crazy: no light clothes, just my scarf, gloves, and coat. So, I never know what I should wear. Will it be cold? Will it be warm?
When I'm having this kind of ''temperature fashion issues'' I always follow this rule: become an onion. Really. Basically, chose one great piece and start putting layers and layers of jackets and vests. Last night I decided to wear this long-sleeved peplum dress, in case it wasn't too cold, and especially a great choice when it comes to staying inside. For the outerwear, this long pink coat I've been having in my closet for some years. The downside: I'm not able to wear it without heels: it's too long, and I'm at risk of looking like a pink elf.
And finally.
Great news!
Before the www.somethingfashion.es domain purchase, I've taken another big leap: business cards for the blog! I think this kind of things make the
blogging task quite professional and gives the blog a serious touch
, isn't it?
It was so easy to order: I made my own design with PS and then took them to my nearest stationer's shop.
It's also very useful because when someone asks me for the site, I don't have to spell the name anymore *laughs*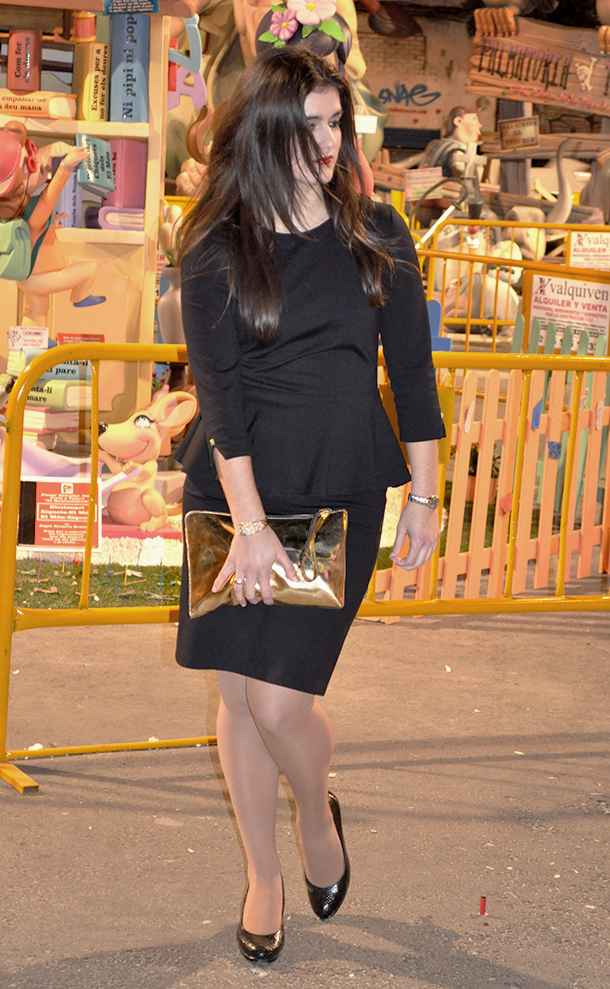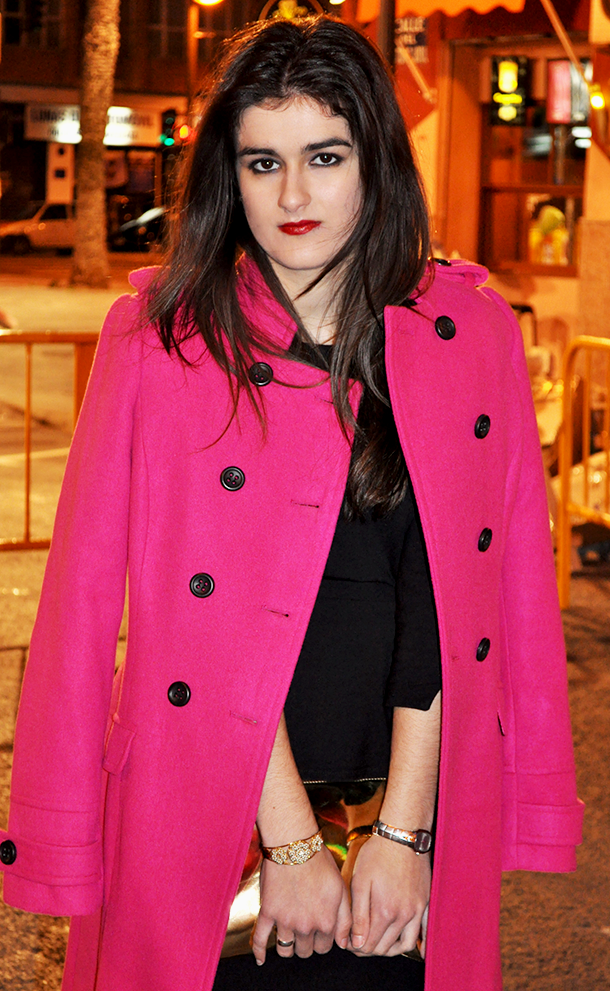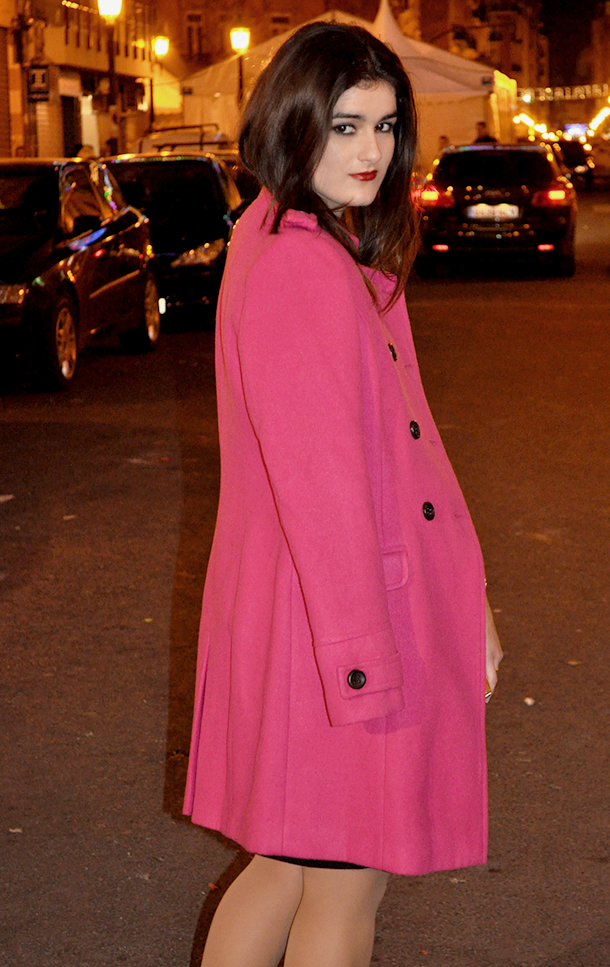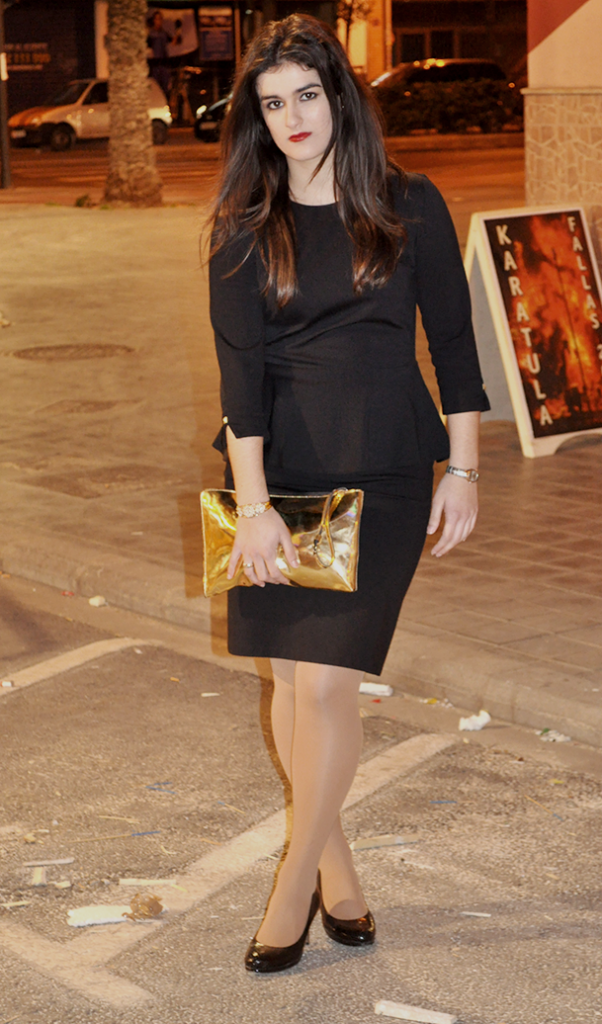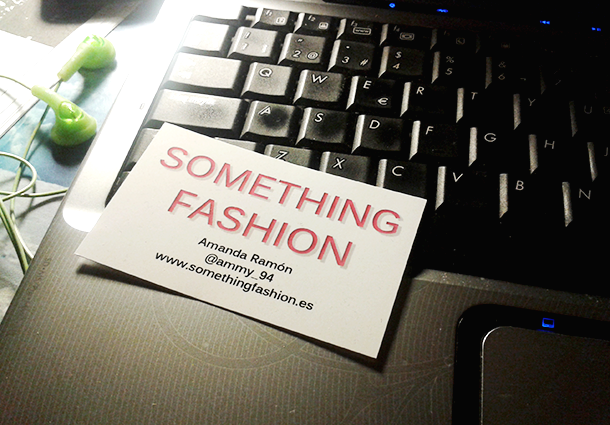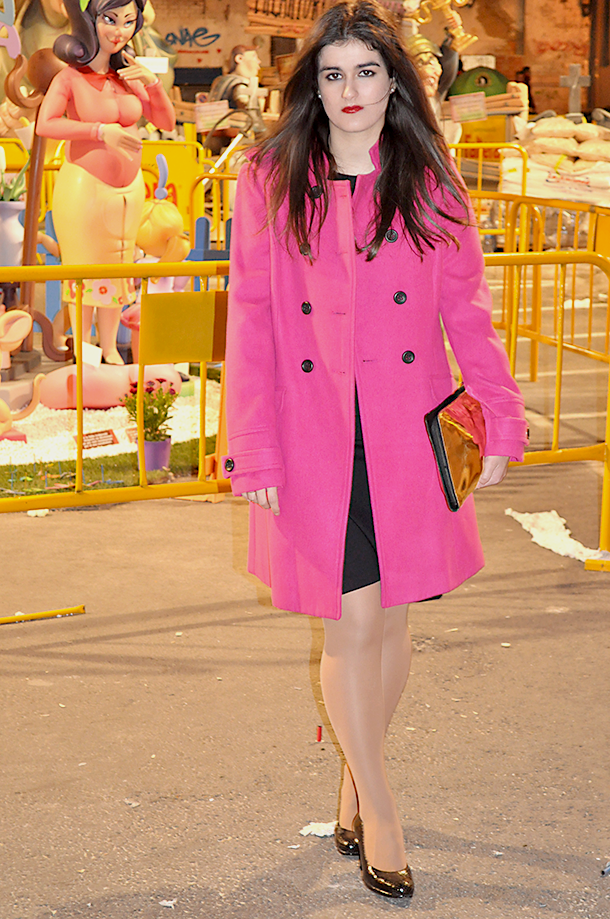 I was wearing:
Elogy peplum dress
Easy Wear pink coat
AUSTRIA36 heels
Zara golden clutch
Fallera cuff from a local store