Stay body positive with BeauCoo!
7:00 PM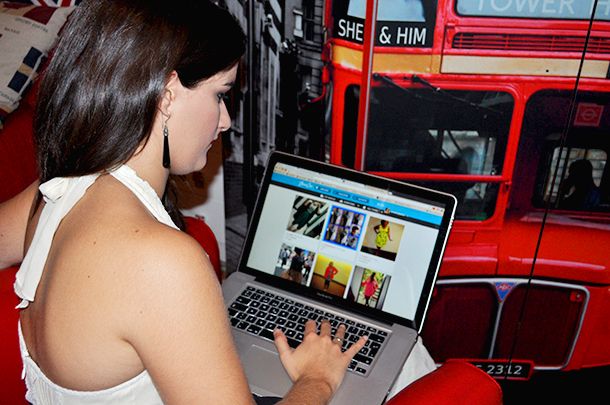 #BoPo. Or what it means: staying body positive. Everybody deserves to feel great and confident everyday, and fashion should always help on that. Wearing that sparkly dress that makes you thinner, or that lovely jeans that make you taller is something we're always looking for, no matter our age, style or size.
That's the motto of the last community I've got involved with:
BeauCoo
.
Inspire and get inspired,
which is the phrase that makes me work every day, and which actually makes this site possible, is also the quote running behind
BeauCoo
. No negativity or criticism is allowed here, because this community is a safe place for any woman who wants to inspire with her own style and fashion.
So, what's the cool part about this community? This site has lots of interesting features I'd like to talk about, but I think the best is that it's
specially made for women of all shapes and sizes.
Basically the community is based on a gallery of self-submitted pictures, thanks to the
BeauCoo App
(available for
iPhone
and
Android
) where you can search for your favorite style by their regular searcher, or by their ''FIT MATCH'' button. It's as easy as entering your personal measurements and voilà! The searcher will lead you to profiles of gals with similar measurements as yours.
Body positive doesn't only mean curvy girls! It means finding someone just like you, and get inspired.
Thus if you like any garment worn by any user with a similar size as yours, you'll easily see where she bought it, read her thoughts about the quality of the piece… And the most important thing: check if it would fit you and know if it will run small or large thanks to the user comments!
Plus,
BeauCoo will tell you where the users bought what they're wearing,
so in case you lost your mind with that skinny jeans or fabulous dress someone is wearing, you'd easily get to the site and buy it your size. Because shopping should be fun, not torturous! And what's best is that getting connected with the community will let you know if your outfit is an absolute ''yay'' or if you have to try with another style. It's like having lots of worldwide friends that will help you find new brands and features when it comes to clothing.
You can also follow my profile on BeauCoo if you liked the post and start enjoying the community ASAP!
Compensation for this post was provided by Beaucoo. Opinions expressed here are my own.