Take your time and feel the summer
12:52 PM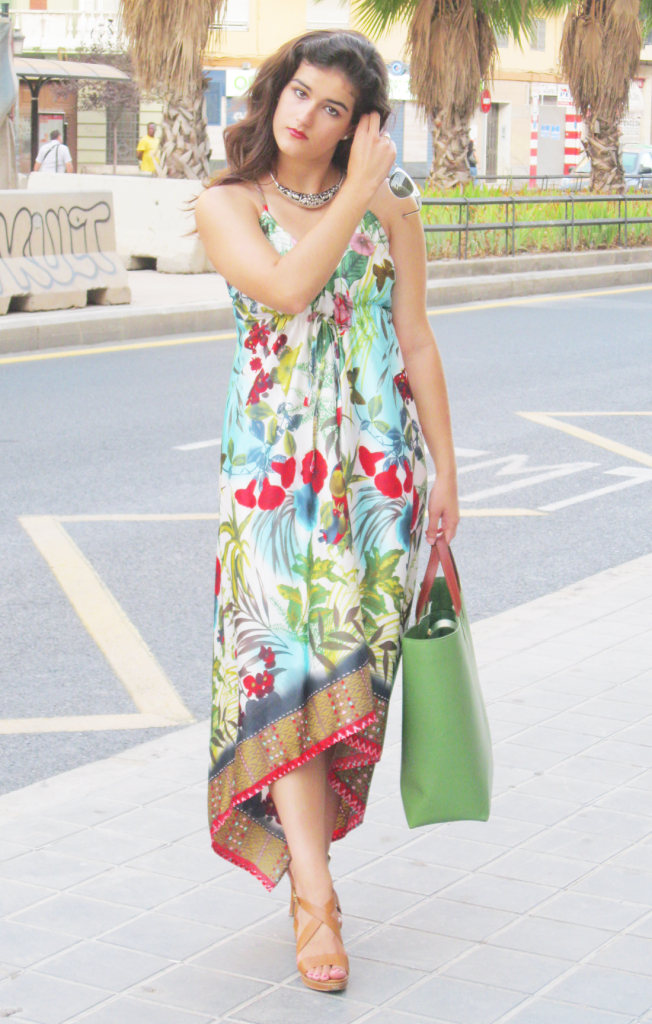 It feels like lately I've been going out at afternoons too much with my mother. We usually get on very well, but we argue too. As my friends and boyfriend are still out of the city to spend the last days of summer holidays, there's no one here to spend time with. Plus it's being too warm to even go out of home (we're suffering from a terrible heat wave) but sometimes it feels like you must go out and breathe (or try to breathe and don't die because of the hot temperatures) fresh air. So, every two days we try to go out of home, almost in the late evening to do some shopping, look after the new season collections and have dinner out (my dad is ''complaining'' too much for this, because as we don't have dinner at home, he's being eating too many sandwiches this week).
That's what we did last Monday. I'm sorry I couldn't upload this post before, but my camera's SD card went nuts and deleted all the pictures I had there. Including these ones. But I finally could fix the problem, and recover them as you can see. Anyway, I have tons of pictures from my stay on the beach house last week to show you, so I'll be posting newer and older pictures this following days. There are lots of new outfits I want you to see!
Okay then. About the evening out... We went to a shopping centre called Aqua and also to the Carolina Herrera corner on El Corte Inglés (which is one of the most-known department stores in Spain) because they're still on sales, and I heard they had some shoes at 60% and 70% off. As I've broken this summer about three pairs of sandals (I'm a very very clumsy girl, I told you) I couldn't resist buying a pair of shoes from CH (and the price was quite good, so...). You'll see them soon! :)
By the moment, you can see my skin has turned darker because of the sun and the beach days. I think that dress' colors and pattern highlighted pretty well my tanned skin, and I really loved the shape, different from the things I've been wearing lately: long, but with a subtle tail effect. Perfect for a club sandwich dinner out!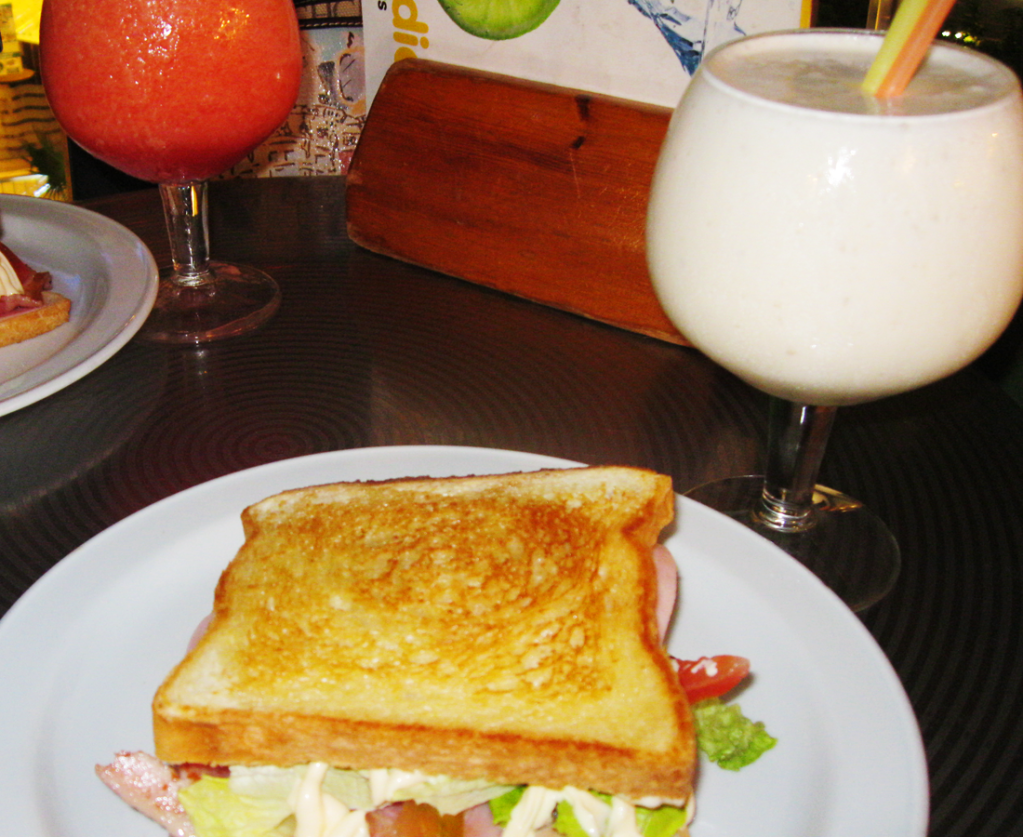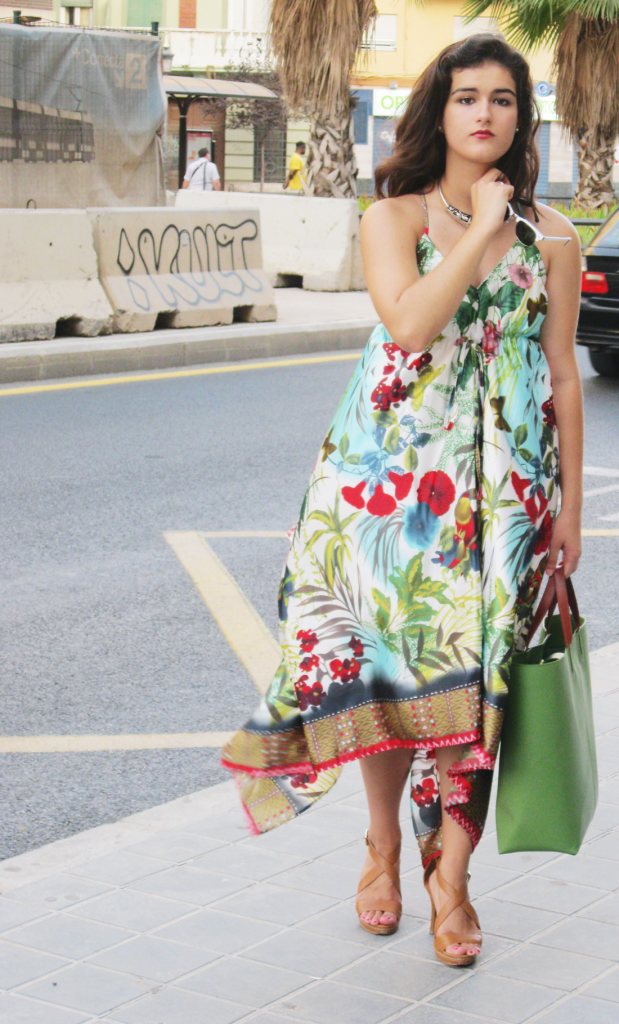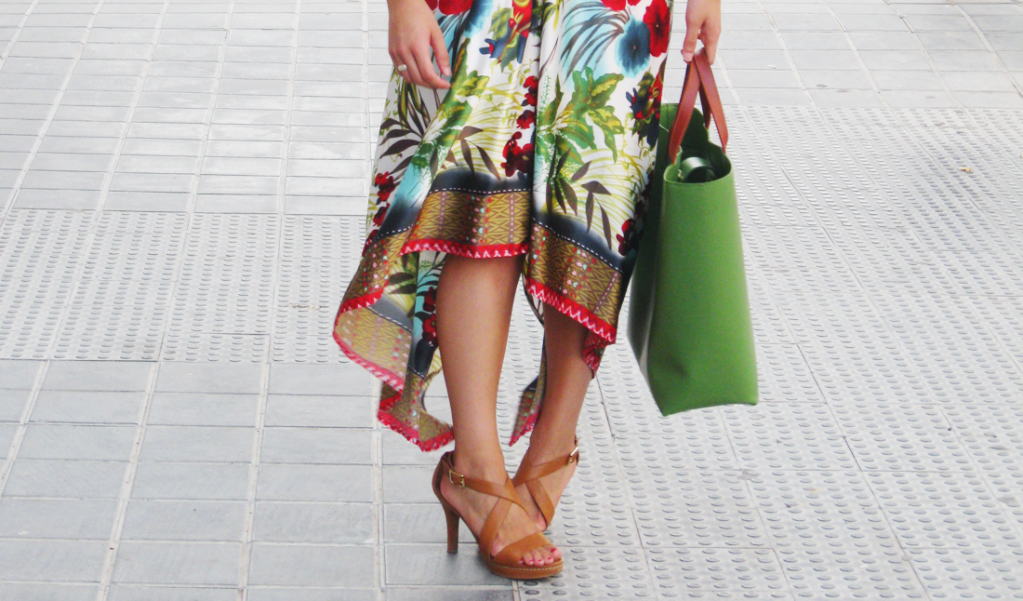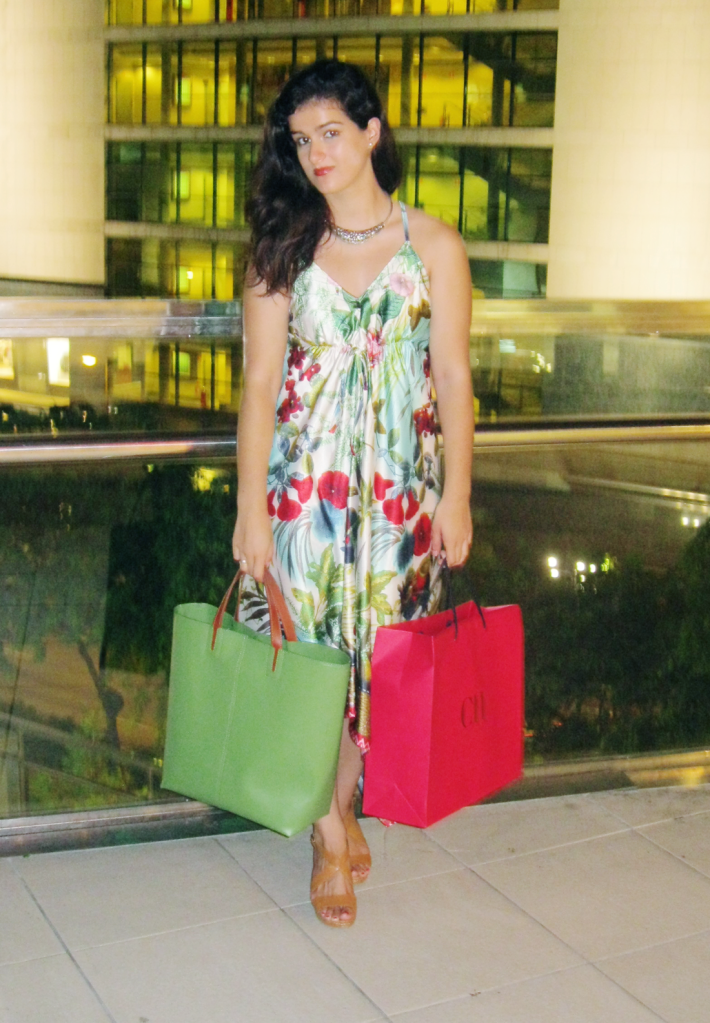 I was wearing:
Local store scarf assymmetric dress
Zara green tote bag
Zara brown sandals
Medieval market floral choker
Rayban clubmaster sunnies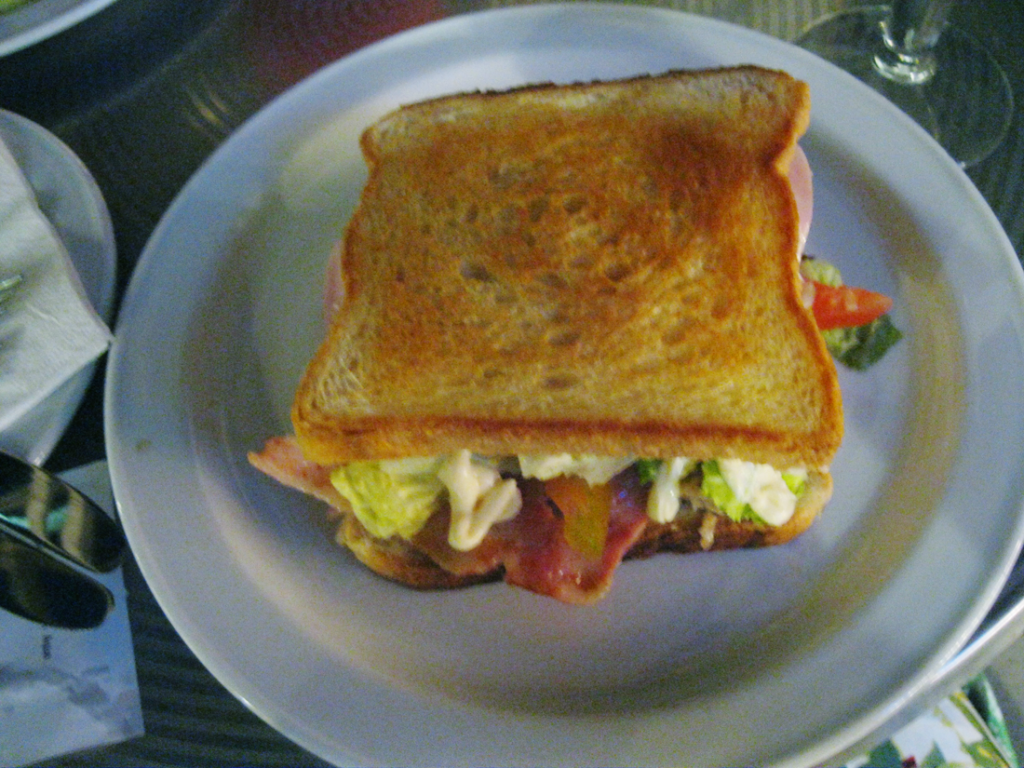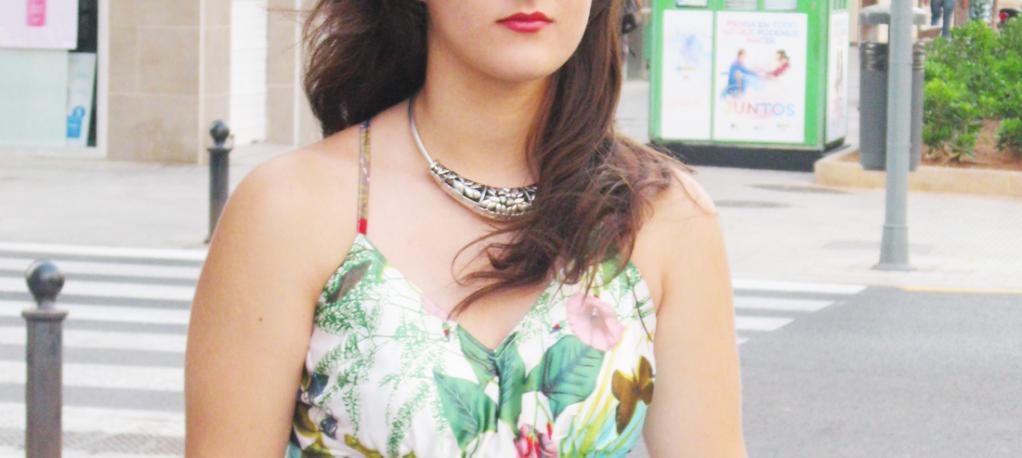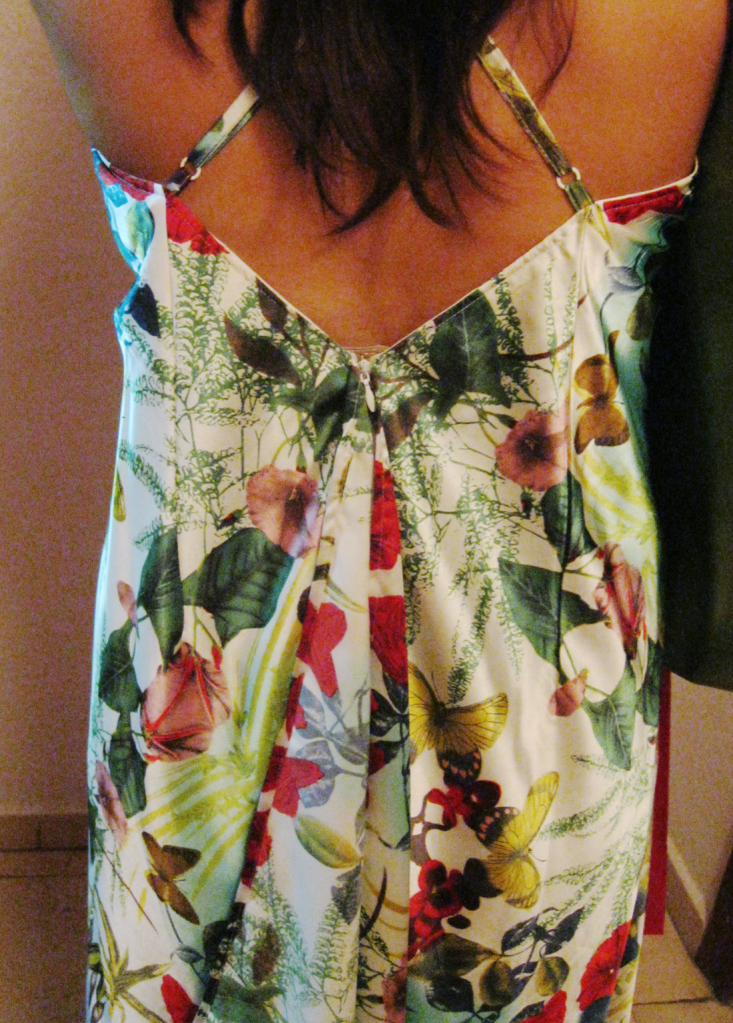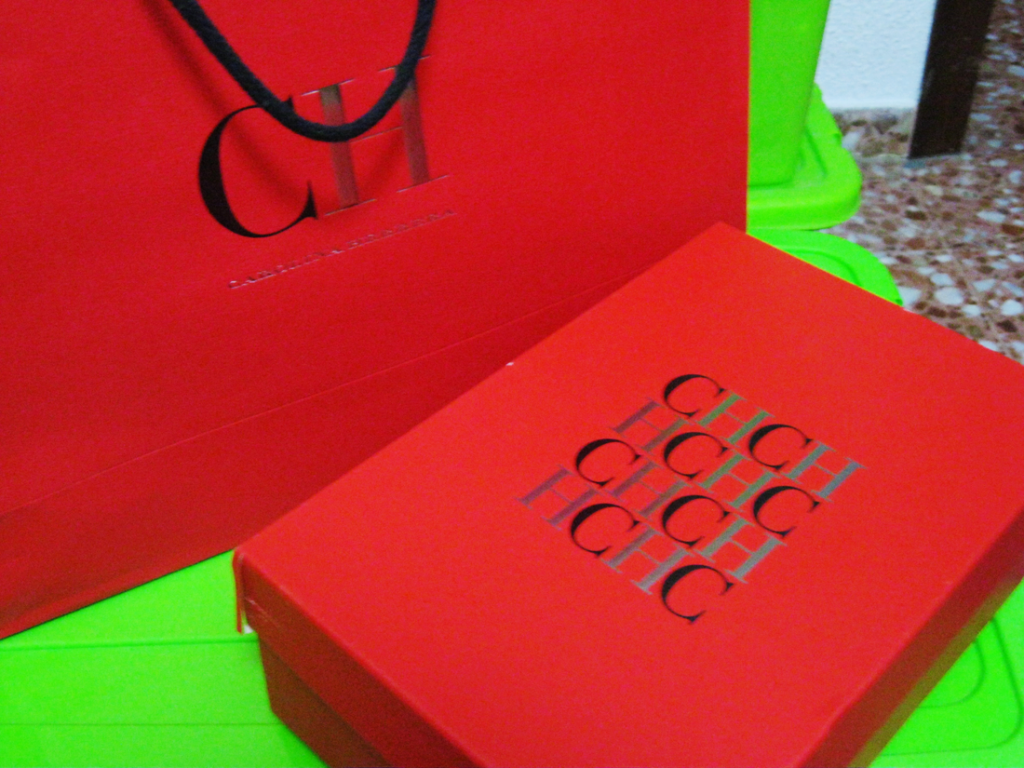 (Here's the necklace you could see on
this post
and an
Architect brooch
for this winter. Will come with me to the University! :D Isn't it lovely?)