Makeup tricks + What's in my bag
11:00 AM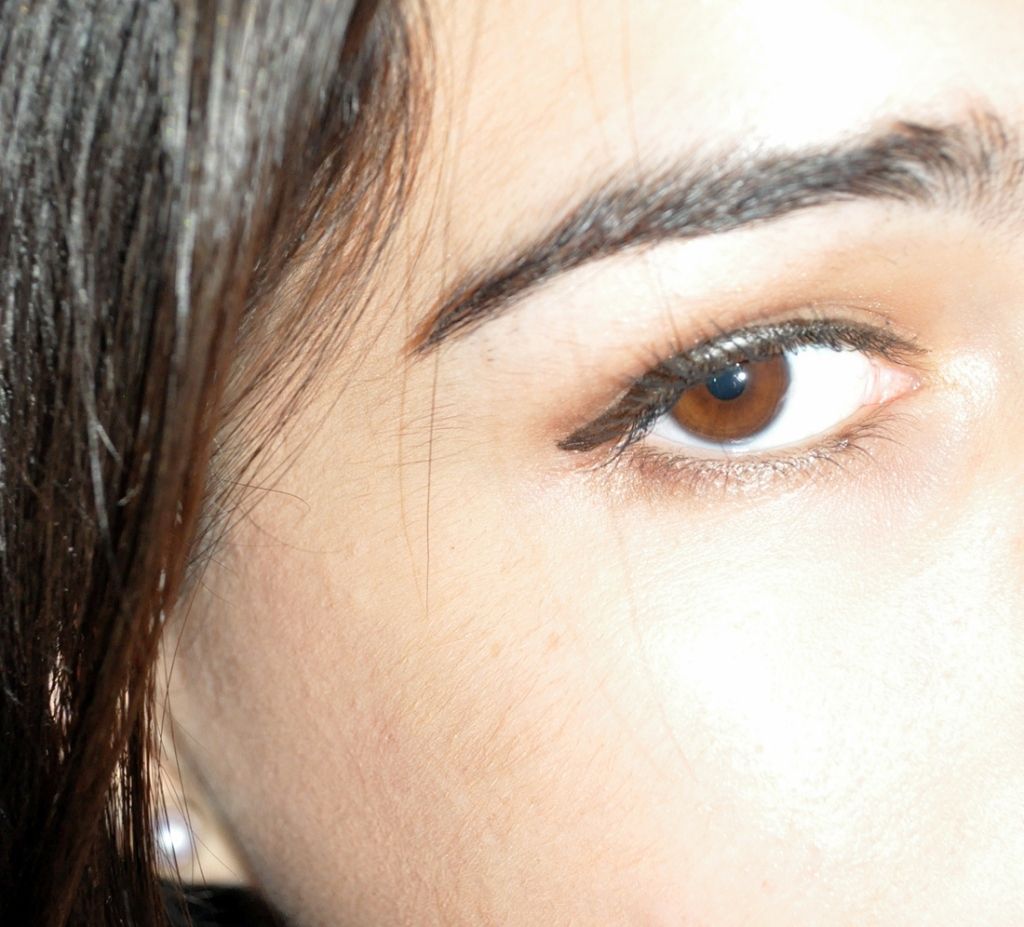 Remember my last post about the
Max Azria
dress? So, a few days ago after posting it I received a couple of emails asking me how I did my makeup for the ''shooting'' and some comments about my Union Jack purse. I don't really think my makeup is so awesome, there may be lots of bloggers which makeup tutorials would smash my eye makeup routine, but I wanted to do it as an answer of the mails.
So, you'll see it's very simple. Here's a zoom of my eye makeup: first of all I use a random primer, so the colors are fixed and last for hours. Then I apply with a medium eye shadow brush the number 2 shade on my
Maybelline Brown Smokey Eye palette
all over my lid. Then under my eyebrow bone and under my eye I apply the number 3 shade of the same palette, or even
the 4 if I want a more dramatic effect
. Then blur it.
Then, a medium-thick line in black with the eyeliner automatic pen (I like to make a little wing on the corner of the eye) and lots, lots of mascara. I use
Chanel Inimitable
mascara in black. And that's it!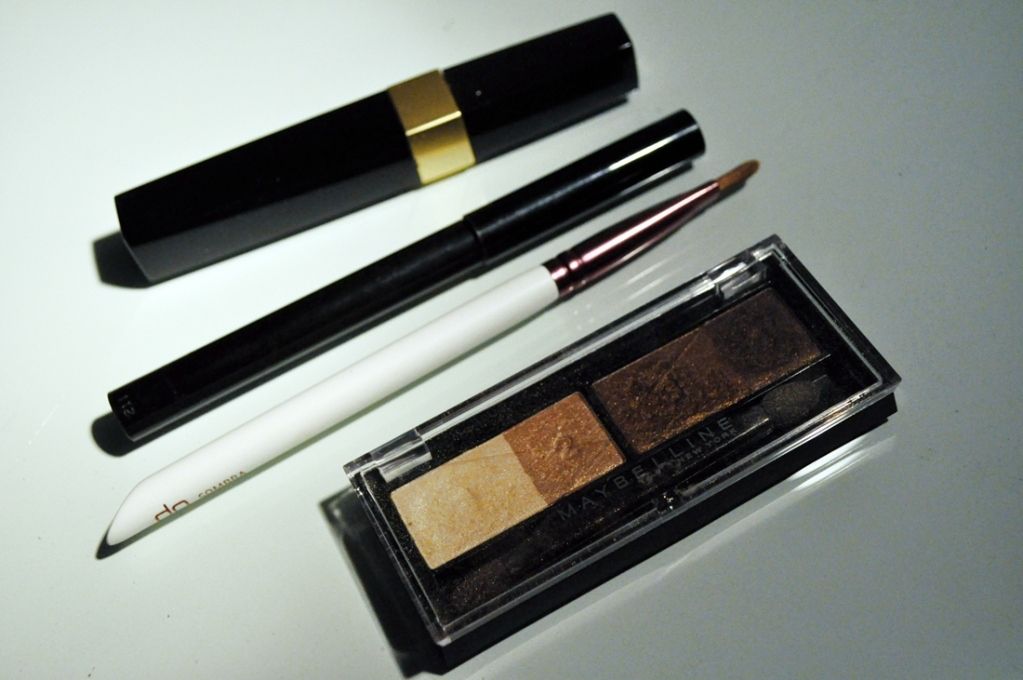 About the purse... Well, I decided to talk about it in a ''What's in my bag'' section. The purse really came from England. A friend bought it for me, because she knew about my love for flags. It's a bit old, but very cute and useful for carrying all my tickets, business cards, etc.
I always carry with me my nails lime. Lately they've been breaking a lot, a that makes me very angry. My new Samsung smartphone, which is so easy to use and understand, that I must take it with me always, to point my dates or only listen to music. My pink headphones, Chanel gloss and my Rayban Wayfarer sunnies in black (lately my eyes have been super sensible to sun, so I can't live without them!)