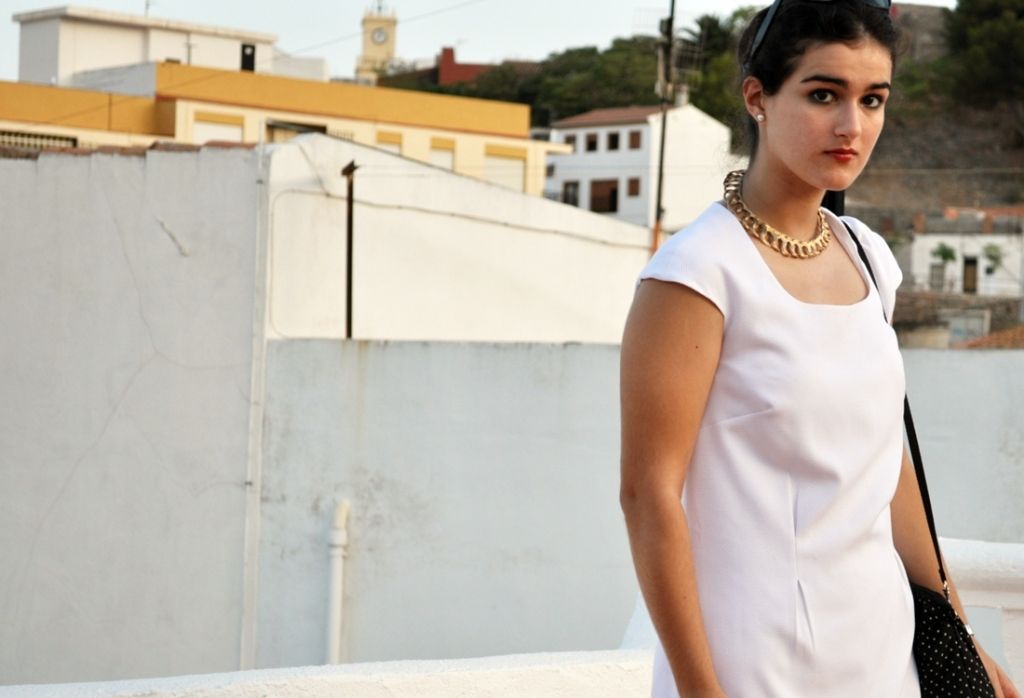 Days in Oropesa are passing by. It's extremely warm here, and all I want to do is go to the swimming pool, sleep and read. As I'm having family here spending some days (you know, no help is too much to fix the things on the house!) yesterday afternoon my aunt and I went to have a walk downtown. Oropesa has a castle above a mountain (we can see it from our terrace) and the antique town is peaceful and lovely, full of ascendent and descendent streets (ideal to keep fit in summer, as I'm doing!).
I must say that
I didn't chose the following outfit to climb that streets
. This outfit with the white dress and gold sandals was actually worn to come here by train, but I thought this was the perfect occasion to show you some pictures of this town between the ocean and mountains, and what I'm doing here. I also wanted to show you my completed room here, redesigned and filled up with
London motifs
, which coincidence or not, goes with the Olympic topic, haha.
I love to read or listen to music here, because the white, red and blue shdes make me feel calm and relaxed, as the soft light, and the London pictures on the divider remind me some of my trips all over the world. I'm waiting to my red armchair to arrive, and the room will be totally complete!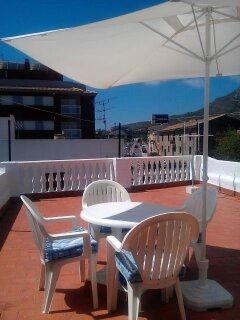 (Our terrace, also used as solarium!)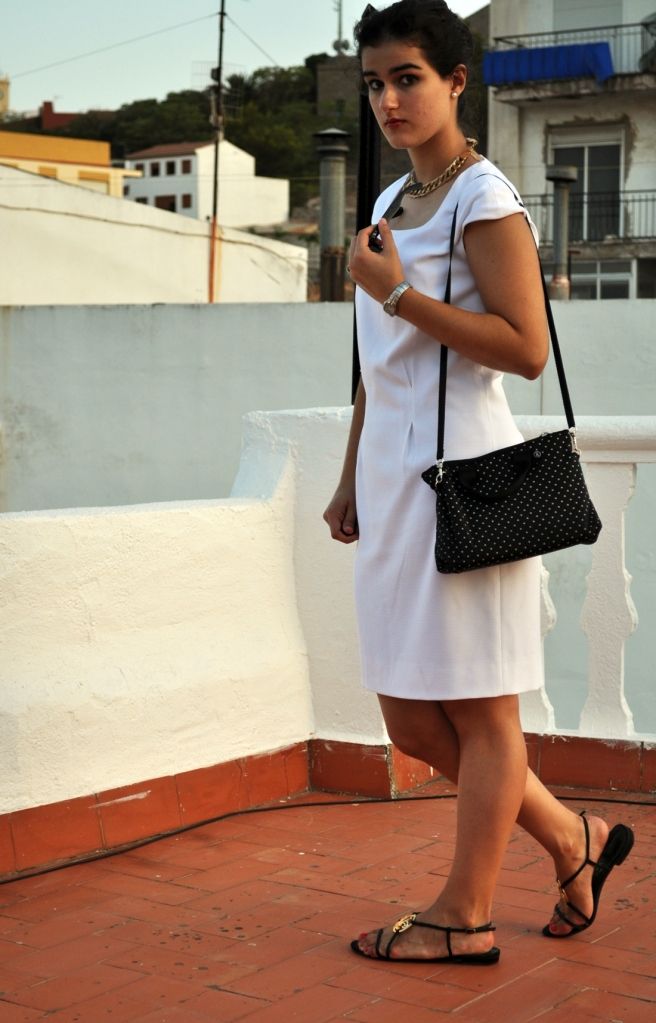 I was wearing:
Antea little white dress (reformed)
Lys flower gold flat sandals
Fun & Basics polka dot bag
Romwe.com gold chain necklace
Rayban Wayfarer sunnies