BEHIND THE DESIGN: Angelina Paldzyan, from Fashion Freedom
11:00 AM
[...] ''For the fashion industry, I believe the digital aspect gives the designs a whole different feel- and that is what I think attracts people to it. It isn't the traditionally and commonly used method of hand painting and sketching'' [...]
Meet
Angelina Paldzyan
, blogger and illustrator from
Fashion Freedom
, where she features her personal way to
combine fashion and art on an universal and understandable language for everybody.
Angelina is a young artist born in California but Armenian descent, who
wants to study fashion design
while she recreates on her drawings collections by famous designers like Giambattista Valli or Valentino.
What does fashion have that no other topic has, which drives you to draw about it?
Fashion is body art. A framed art piece looks nice hung up on a wall, right? But what if you took that same art piece, turned it into a patterned, textured fabric and made it into a structured dress? The woman wearing this dress would add much more effect to it with her confidence and energy. This is what fascinates me the most: the impact that nice clothes have on people and vice versa. I draw fashion because I admire the concept of style and personality coming together with art and design.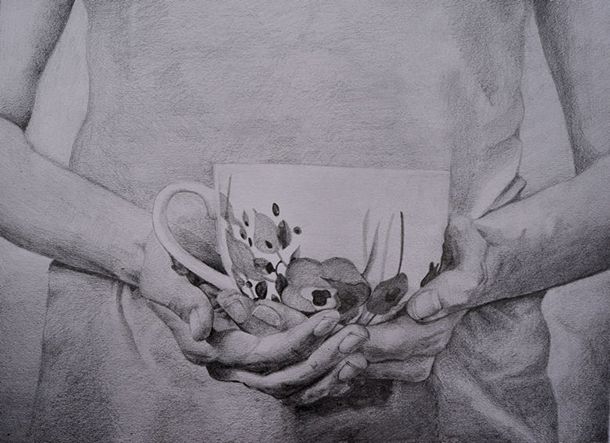 What techniques do you use the most in your illustrations?
Shading! It's the key to a more realistic, three-dimensional illustration.
Is there any designer, runway collection or particular thing that inspires you to draw?
I have so many favorite designers, collections, and artists that constantly inspire me to draw. Lately, I've been into Jason Wu's 2014 Resort Collection, Valentino's Fall 2013 Couture Collection, and Giambattista Valli's Fall 2013 Couture Collection. Valentino's collection is so luxurious and artistic! I recommend everyone to check it out.

Digital art is becoming more and more popular everyday, ¿what influences do you think it is having in society that traditional art doesn't? And what influences talking concerning fashion industry?
Digital art is sort of a hint to society that there is a lot more talent in the world than just in museums. Digital art is becoming more and more popular because it doesn't require many materials. For the fashion industry, I believe the digital aspect gives the designs a whole different feel- and that is what I think attracts people to it. It isn't the traditionally and commonly used method of hand painting and sketching. I still however love and use those methods myself.
Some artists have their own ''rituals'' every time they want to start a new design or creation, either listening to some music, read a book or go for a walk. Do you have a ''ritual'' too?
I don't think I have any "rituals" but I always feel the need to have background noise when I draw, such as music or a comedic TV show. Normally I listen to my playlist and sing along. It helps me zone out and not stress about how much I have to get through but rather enjoy the process of drawing.
Illustration and drawing skills, ¿are they inborn or acquired?
I've always believed that skills are acquired but passion is inborn. If you've got the passion to draw, then you can develop the skills no problem. As for those who are born with the skills... They're extremely lucky.
Does your artistic knowledge influence the way you dress, or the way you shop for new clothing and accessories?
I think that because I was born in a culture that's rather conservative, I've always been afraid to step out of my shell. I hated dresses, skirts, and anything girly as a kid. As of late, I've been blossoming into more feminine wear but I still keep my conservative taste. I look for pieces that are unusual and uncommon when I shop- those draw my attention the most. I admire clothes that have a lot of delicate details.
You've recently launched your own blog: Fashion Freedom. Are you planning next projects you can talk about, or projects concerning your new site?
I unfortunately do not have any other projects other than my artwork and my shop. Since it's fashion week, I'll probably be sketching some of my favorite designs.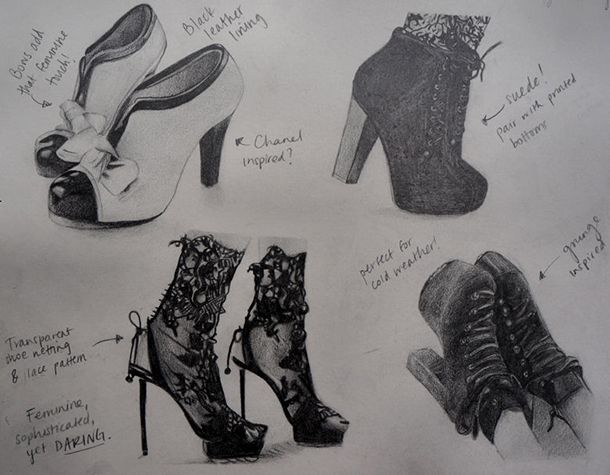 Do other illustrators or artists influence your style of work?
I wouldn't say that others' work influence my work, but they do inspire me to draw more and do my best. I do get jealous and wish that I was as good as them or could draw with their style, but that's impossible. Everyone has their own style and I have yet to find my own.


Are you planning about becoming a professional illustrator? What is important to do on this field to be noticed?
Actually, I've never thought of illustration as the career for me. I would like to study fashion design. To get noticed, the best thing would be to put yourself and your work out there. Create a portfolio, meet anyone and everyone you can and show it to them. Blog, write, take photos, connect with people.